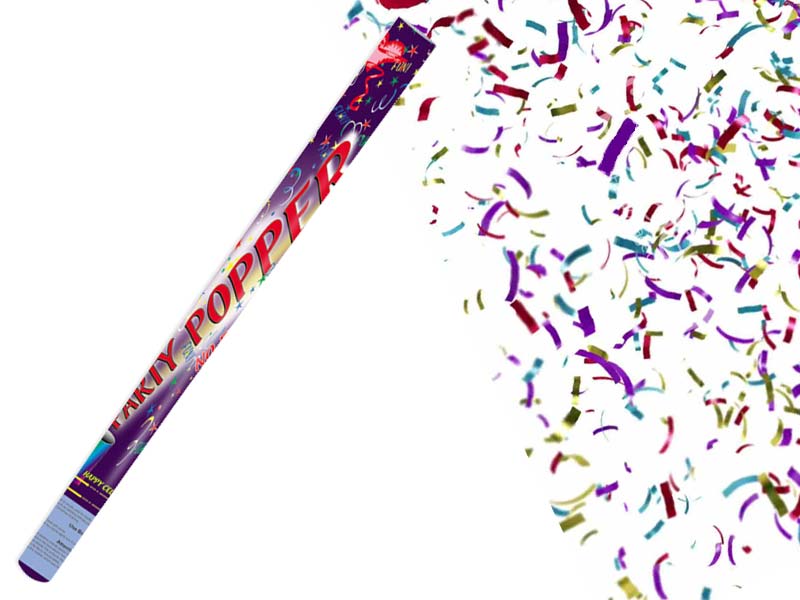 Make your party, grand opening or special event memorable with the addition of fun and unique
confetti

cannon.

Confetti cannons are available in a variety of sizes from 8, 12, 16, 24, 32, and 40 inches in size! The confetti cannons from 12 - 40 inches are co2 powered. Our 8inch spring loaded confetti cannon is ecnomical for weddings where every guest needs a confetti popper. With six different sizes to choose from and possible launching height of over 80 feet, we have the size your looking for.

Two types of confetti is available to choose from: multiple colored / shaped, and our wedding confetti red / white rose petals.
Items 1 to 8 of 8 total
Show per page
Page:

1

Sort by
View as: Grid List
Items 1 to 8 of 8 total
Show per page
Page:

1

Sort by
View as: Grid List
you need help
contact us
call (866) 661-0145
Testimonial
I appreciate you guys being
such nice vendors to
work with